As I no longer live in my native California, I often see animals that are completely new to me. Since even the caterpillars can be venomous in Texas, I generally don't touch any unfamiliar critter until I learn that (a) it won't hurt me and (b) I won't hurt it.
So when I saw a little green lizard in my garden, I left it alone, and looked it up. Turns out
this little one is harmless

and

eats bugs
, including roaches. I absolutely loathe roaches. Hot dog! He can eat as many of those as he likes, and since this little green lizard is rather pretty, I'm glad to see him sunning himself on my shrubberies.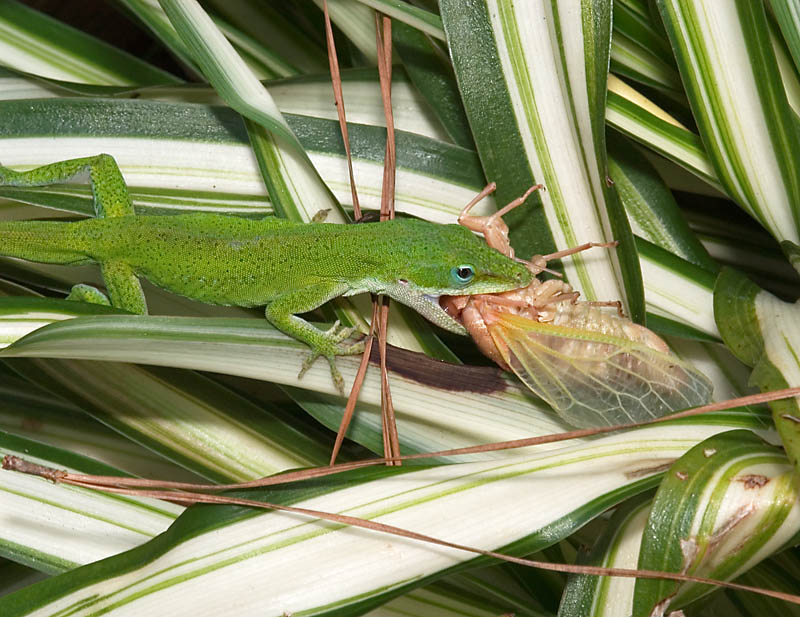 Anolis carolinensis